Benefits Of Eating Fish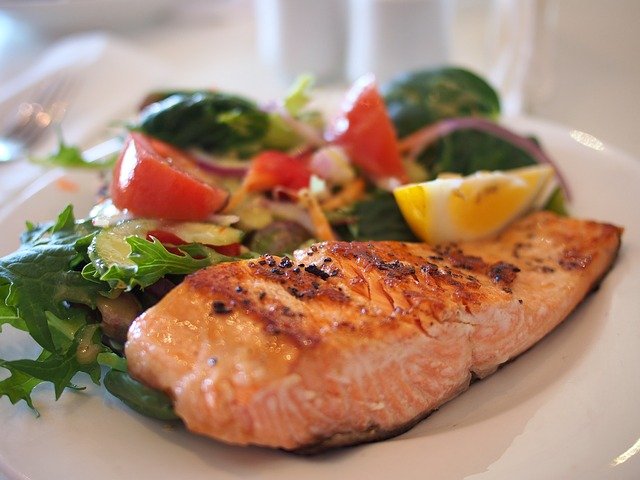 WHY EATING FISH IS HEALTHY
Fish is a food that is high n protein and low in fat, which is why it is highly beneficial to a person's health. White-fleshed fish contains lower fat compared to other sources of animal protein. Oily fish have high levels of omega-3 fatty acids, which are also healthy for the body. The human body cannot make adequate amounts of omega-3 fatty acids on its own, so eating fish is a great way to substitute. Additionally, fish do not have omega-6 fatty acids that are found in red meat. These are risky to a person's health when consumed too much.
WHAT BENEFITS DO OMEGA-3S GIVE YOUR HEALTH?
After some research was conducted, it concluded that omega-3 fatty acids provide the following health benefits to the body;
They help in regulating blood clotting and constriction of vessels, therefore maintaining a person's cardiovascular health.
They help in the development of the brain of unborn children.
They can aid the symptoms of rheumatoid arthritis because they reduce tissue inflammation
Omega-3s have a large role in reducing irregular heartbeats. It also helps in reducing depression and stopping the mental decline in older citizens.
EPA and DHA are the omega-3s found in fish, and they provide the highest health benefits. Here is a list of fish that are high in omega-3s and also eco-friendly and low in environmental contaminants.
-Wild salmon are found in Alaska, whether fresh, frozen, or canned.
-Arctic char
-Atlantic mackerel
-Sablefish
-Anchovies
–Sardines
-Albacore tuna from Canada and the U.S
-Farmed rainbow trout
HOW ABOUT FISH OIL SUPPLEMENTS?
Apart from eating fish, the other way to get omega-3 fatty acids in the body is by consuming store-bought supplements. Fish oils can be derived from fish caught for human consumption as well as fish intended for animal feed, for instance, Peruvian anchovies.
It is important to note that certain contaminants accumulate in fish oil, similarly to fish. For this reason, ensure that any capsules bought from the store should be made from purified fish oil. If you are looking for a luxury smoked salmon then see here
WHAT OTHER SOURCES OF OMEGA-3 FATTY ACIDS ARE THERE?
Omega-3 fatty acids can also be gotten from terrestrial sources. They can get derived from flaxseed, wheat germ, and walnuts. However, they are not high in omega-3 fatty acids. The levels found in these sources are lower than those found in shellfish, fish, and marine algae.
ARE THE HEALTH BENEFITS OF OMEGA-3S HIGHER THAN THE RISKS ASSOCIATED WITH SEAFOOD CONTAMINANTS?
Fish is safe to consume in most cases because it is generally healthy food. Nevertheless, some people have to limit the amount of fish they consume depending on their health and age. The considerations are;
-For women of childbearing age and young children, too much consumption of fish that contain mercury contaminants can hinder the child's development.
-Older men and women can take an excess of the recommended seafood levels to increase their omega-3 consumption.
-For people that have a higher risk of cardiovascular diseases, it is advisable to weigh the risk of cancer when eating fish that have high levels of PCBs and the benefits of eating omega-3s. In rare cases, the benefits of omega-3 may outweigh the risk of cancer.
The chemicals can cause grievous health issues, so eating contaminated fish is a risky choice.