8 Surefire Real Estate Marketing Ideas Worth Considering
8 Surefire Real Estate Marketing Ideas Worth Considering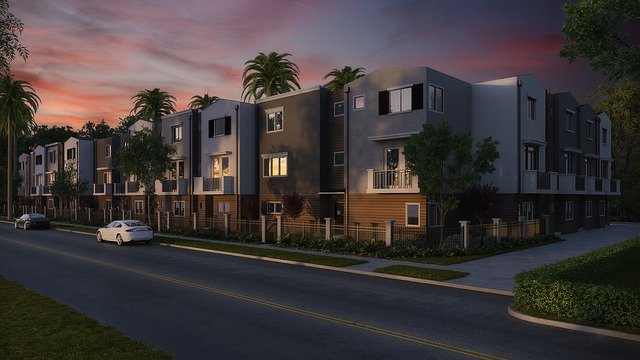 The once-flourishing real estate industry back in 2006 when the National Association of Realtors (NAR) have a membership of 1.357million relators hit rock bottom in 2012 after the housing financial crisis. The membership dropped significantly to roughly 999,000, but it grew to nearly 1.1 million in 2014. Since then, competition among the players in the real estate industry has been heating up.
The game is getting more challenging, with players adopting aggressive strategies. As such, relators now must use expert offline and online marketing strategies to ensure they are not left by the pack or stay ahead of the rest.
Realtors or real estate agents are a vital part of the property purchase process. However, home buyers are keen on doing their homework before involving these professionals. According to the NAR, 92% of buyers rely on the internet when hunting for properties to buy. It is a finding that echoes the significance of real estate agents in the process and why they should have an active online presence. As a realtor, you miss out on many opportunities, networking and engaging with sellers and buyers online if you are not involved.
Be Intently Social Online
You should ensure that you are social accounts on prominent social media platforms (Twitter, Facebook, Instagram, Google+, Pinterest, among others. Furthermore, you should actively engage other uses, interacting with them as you share content and promote your business or properties.
Include Social Sharing Tags In Property Pages
Homebuyers are probably eager to share their pictures of their top properties of interest with their family and friends. Therefore, consider making it easy for them to download email or share various properties you offer by including social sharing buttons in the images.
Watch Your Competition Closely
Take the time to find out what other real estate agents in your area are doing. Visit their websites and social accounts to see their activities. Take note of what gives them an edge over you and find out how you can repurpose the same to work for you.
Be Easy To Contact
Your contact details should be available on all pages on your site, including your social media accounts. It is best to create an impressive and attention-grabbing "Contact Us" page.
Create An Interesting Business Card
Link up with expert creators to help you develop an awesome business card that you will hand out whenever you are in the field.
Make Use Of Local Images
As a realtor, you should not think of yourself as a professional selling a home. Instead, consider it as though you are selling an entire neighbourhood. Therefore, use marketing tactics that showcase the best your town offers, providing quality images of familiar areas and local landmarks in your location.
Capture Leads Using An Irresistible Content Offer
eBooks can be a viable tool to use to capture leads. You can create one titled "X number of tips new home buyers should know" or "X valuable features to look for in a home before buying." The eBooks can be a free offer in exchange for contacts and registers to your newsletters or emailing list.
Work With A Professional Photographer
Posting poor quality images can be counterproductive when seeking to drive successful real estate marketing. You can avoid this by hiring a pro to take the photos of each property and consider professionals that have experience in architecture, homes, and real estate properties. Photography that gives in-depth details about a property can be a great resource in your advertising, pulling in potential buyers and helping land sales. If you are looking for property photography then see here. Conversely, you can give it a shot if you have the right equipment, know how to use it, and are confident in your photography abilities. You also can check out this short guide from the Digital Photography School for pro tips and learn something extra.