What You Need to Know About LGV License
What You Need to Know About LGV License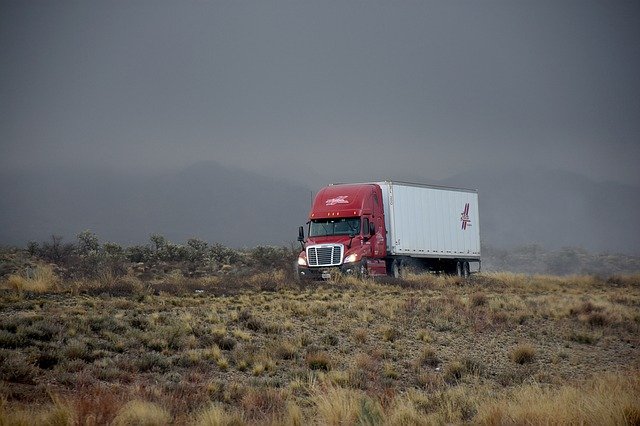 Most people don't know this, but there are many types of driver's licenses, hundreds to put it into perspective. It all depends on the kind of vehicle you're looking to drive, including a range for professional vehicles and larger vehicles. In this read, however, we are going to focus on the LGV license, more specifically what it is, how it works, and how you can get your hands on one.
So, what is LGV License?
Chances are you are already aware there's a wide array of driving license categories, as most of them are listed on the back of your driver's license. The categories show the type of vehicles you're legally allowed to drive and are often based on the vehicle size and weight. Also, these categories cover everything from motorcycles to large-good vehicles (LGV). Generally, if you're able to drive the average car, your license is on Category B.
Category C+ E is the highest level of the large goods vehicle license category and allows you to drive the heaviest and largest HGVs and transport construction equipment. As such, it's not surprising that this is the most highly sought-after type of driving license. It allows you to operate vehicles with a mass of over 7.5 tonnes and trailers above 750kg.
Category C1 + E is known to the lower-class of licenses in regards to large goods vehicles. That's because it restricts you on what you can legally drive. This type of license covers vehicles in the 3.5 and 7.5 tonnes range and trailers of at least 750Kg. An example would be a small tipper truck designed on a conventional truck chassis or a large cargo van with a utility trailer.
Category C is the most common license for LGV drivers in the United Kingdom. It allows you to legally drive vehicles such as bin lorries, tipper trucks, heavy box trucks, and articulated lorries.
Category C1 is the base license for large goods vehicles. It is often passed up in favour of the above-mentioned licenses. That's because it is quite limited and does not allow you to tow a trailer behind your vehicle. It only allows you to operate small box trucks and transit vans.
What Does LGV License Training Entail?
Large goods vehicle training covers all the knowledge and skills needed for drivers to operate vehicles properly and safely on the road. This is of utmost importance as running an LGV isn't the same as operating a motorcycle or a conventional car. It is in an entirely different league and calls for different physical skills. These specific skills include:
-Making turns properly
-Proper acceleration and braking techniques
-Proper use of mirrors
-Proper use of safety equipment
-Reversing trailers and trucks
-Maneuvering huge vehicles in tight spaces
In addition, large vehicle training aims to give drivers the knowledge necessary to pass their Driver CPC, which is the initial step for all forms of professional driving. This implies comprehending both the theory part of operating an LGV as well as passing a practical exam (two tests for each skill). If you would like more information on training then see 'lorry driver training'.
So, How Does the LGV Exam Work?
The LGV test is similar to Driver CPC tests. It includes 3 sections, which are divided into 2 parts. For the theory section, you need to showcase the knowledge of safe driving. This tends to be the first test as soon as you get your provisional entitlement. Given the latter takes several weeks, you can learn and revise the theory part during this time so that you can be ready to sit for it right away.