It's Time To Pick Up A Racket And Start Playing Tennis!
It's Time To Pick Up A Racket And Start Playing Tennis!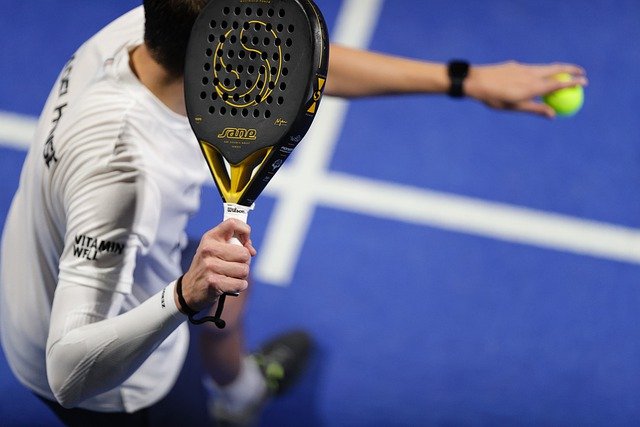 Generally, right after an inspirational and exciting Wimbledon match, tennis clubs throughout the country will open their doors in hopes that many individuals will be inspired enough to pick up a racket and hit the court. And when are hoping to see everyone on the court!
When you hear people claim that this is a sport that is designed for everyone, they truly mean everyone. While it may be a general observation, the sport is designed to be enjoyed by every age group. And opposed to some other sports, this is a game that can bring various generations together on the court. It is not unreasonable to see a grandparent and grandchild enjoy a game together.
You may have even noticed in many of the professional games you will see players such as Jimmy Connors and Martina Navratilova actively playing well into their 40s while there are other players such as Leon Smith who has high hopes to continue playing well into his 80s.
Tennis is one of those sports that is perfect to remain active and having fun. Additionally, it is one of those sports that helps to keep you social by typically playing with friends and familiar faces on the court.
Tennis is one of the few sports that will grow with you as you age. If you want to build a padel tennis court then see here.
Early Childhood
Tennis is a sport that helps to develop balance as well as hand/eye coordination with each hit of the ball but also has a number of other benefits for children.
There are numerous health benefits associated with tennis throughout any stage of life as well as boosting the immune system.
Understanding and gaining knowledge of drop shots, angled volleys and lobs will help to greatly develop motor coordination while frequent changes in direction improve agility.
Teenagers
The teenage years are filled with so much and it seems as though there would be no room for tennis, however, that is a huge mistake.
Tennis involves making quick changes in the path at a great speed and at the end of a match can be the equivalent of running almost 5 miles. Additionally, it is an excellent sport to improve endurance and speed.
In order to play the game properly, one must have dedication, time, and patience, all of which are some of life's greatest skills. In addition, tennis is a game that encourages socializing, which is essential for teenagers.
During academic tests, tennis players have been shown to score considerably higher in self-esteem and optimism, while considerably lower in depression and anger than non-players.
Adults In Their 30's and 40's
Tennis provides adults in their 30's and 40's a great escape from the stress and anxiety of daily work and life.
In addition to helping improve and maintain muscles, the regular play has been shown to improve bone health, which generally slows down after the peak bone mass has been reached at the age of thirty. In simplest terms, this means that a weight-bearing activity has the ability to keep bones strong.
Tennis has also been known to be a great reliever of stress while one is trying to build a career and has been shown to put off much mid-life crisis's!
Middle Age
One of the major aspects that makes tennis so appealing is the ability to pick up a tennis racket at any age and start playing. If you are able to move around and pick up a racket, you can have some fun on the court.