Why Hire A Bouncy Castle?
Why Hire A Bouncy Castle?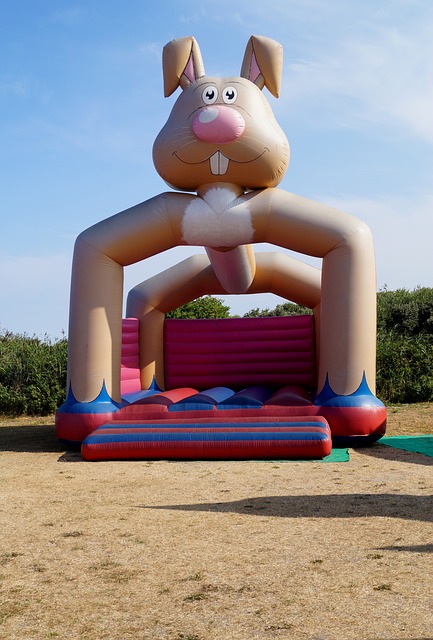 The vast majority of people think of hiring a bouncy castle a bit risky since you can't be sure of what will arrive on the day or even whether the inflatable will turn up at all. Furthermore, they might assume that they lack the space for a bouncy castle.
The reality, however, is that hiring a large bouncy castle shouldn't pose a challenge to most families. Best of all, it can help keep the children busy and parents can easily monitor the whereabouts of their children.
If you hire a bouncy castle, you can be sure to get the best experience for your event without the need to pay for a costly day to keep the children entertained in case you are planning a party. If you are still not convinced of why you should hire a bouncy castle, here are 5 more reasons:
Family Bonding Time
If you take time to consider any possible scenario, particularly with regards to fun family activities, you will quickly realize that the bouncy castle makes the experience the best every child has ever had. People often assume that a bouncy castle is only capable of accommodating children, but this is hardly the case. A large bouncy can castle comfortably accommodate adults. If you hire such a bouncy castle, the entire family can enjoy some great bonding time.
Families often assume that hiring a bouncy castle would only cause them stress due to how much it costs, or the amount of space it occupies, or even having concerns about the weather. However, nothing could be further from the truth. A bouncy castle is actually a great way to reduce your stress. If you jump around in it every once in a while, you can let go of the stress around yourself.
Highly Addictive (In a Good Way)
You can try thinking of a bouncy castle as a swimming pool, once you get in, you will find it incredibly hard to get out due to the amazing experience. If you hire a bouncy castle, your children will feel at home in it and will find it hard to get out of it. This could end up being one of the greatest experiences of their lives.
Safe
It is worth mentioning that a bouncy castle is safe since it is inflatable, which means that it is filled with air without any solid pillars or floor. It therefore means that your child will be safe in it. Furthermore, it is sealed from all angles with just a small entrance in front of the castle, which reduces the chances of your child falling off.
Variety of Themes
The demand for bouncy castles for children's parties prompted manufacturers of bouncy castle to introduce bouncy castles of different themes that come in different shapes, colours, and sizes. The theme you choose will primarily be determined by what you child likes, it could be "The Incredible Hulk" for some children and "The Amazing Spider-Man" for others. Other themes that you can choose from are princesses, among others.
Final Thoughts
A bouncy castle is great for children with all the running, bouncing, laughing, and fun that they experience, which gives them a lot of joy. Children truly love to play, but the fun that follows such joy is what makes them love bouncy castles. As for the adults you may want to hire them a Hot Tub which they can relax in whilst the children are enjoying the bouncy castle. If you would like to hire a hot tub then see hot tub hire Camberley.
With the children distracted, parents will have the opportunity to get rid of the stress that their children might give them since, at the end of the day, the joy that the children will have will make them so tired that they will quickly fall asleep at the activity after spending the entire day playing in the bouncy castle.