Why Is The Best Type Of Natural Stone To Use In A Kitchen?
Why Is The Best Type Of Natural Stone To Use In A Kitchen?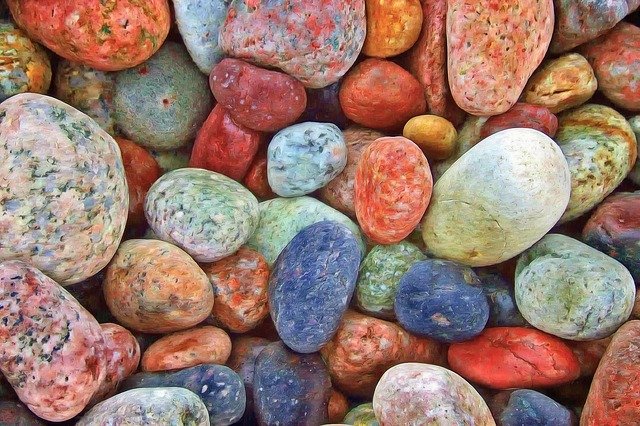 Natural stone is a great material to use for a refitted kitchen worktop. When clients are discussing their dream kitchen, this kitchen surface option frequently tops the list. Its low maintenance and elegant, cool features make natural stone exclusive and unique. But how can you determine which natural stone is best for your kitchen? At first glance, the differences between various materials such as limestone, marble, and granite might seem subtle. However, these differences can be quite important when you are trying to create your ideal kitchen. If you are interested in quartz worktops then see here.
So why choose natural stone?
Why opt for natural stone anyway? It has some of the same considerable benefits that engineered stones such as Dekton and quartz have to offer. The surfaces are durable nearly to the point of being indestructible, cool to touch, and very stylish. However, despite all of this, nature is only right for some designs. Naturally mined stones are the only ones that can provide uniqueness of character. This type, which is mined all over the world, provides a range of different natural colours and graining at various price points.
The Stones
A brief description of some of the more popular natural stones can help you figure out which is right for you:
Out of all of the natural stones, granite is the most hardwearing, although it does need to be sealed to protect the porosity of the stone. Since it is a mined stone, its appearance and colour can vary widely. As a result, various granites come in a wide range of prices.
Marble
Easier to shape and softer than granite, the coloured and distinctive veining of marble results in a wide range of natural variations. From a geological standpoint, marble is a type of limestone that has been subjected to extreme pressure and heat.
Compared to marble, limestone is much more porous, and both stones need to be sealed. Although limestone has a more limited colour range, it provides a less formal and warmer finish than some granites and marble.
Functionality
Determining which natural stone to use is a matter of practicality. Kitchens have a tendency to be high traffic areas with high and consistent impact use. That is why it is very important to choose hard-wearing surfaces. Although all-natural stones are stress and heat-resistant, granite is the most durable. Conversely, limestone is the most porous type of natural stone. However, the natural durability of natural stones can be enhanced by the sealing process so that your kitchen worktop is long-lasting.
Aesthetics
There are two important things to consider when choosing the stone that will best suit your design: how uniform would you like the area to look and how important is the colour to you? Marble provides a very formal and luxurious aesthetic along with exclusive random veining. It also beautifully reflects natural light. If you would like a stone with plenty of features and colour variety, granite is a great option. Many people are drawn to granite due to its depth of sparkle and detail. Or you can choose limestone for a more rustic, subtle aesthetic.
Maintenance
When compared to other materials like laminate or wood, stone surfaces are low maintenance. These worktops are stain and heat-resistant and are able to withstand regular water contact. Limestone, marble, and granite must all be sealed in order for their durability to be enhanced. It should be done every one to two years. That will allow you to just need to use mild dish soap and a damp, warm cloth to keep your kitchen worktop clean.
Limestone, granite, and marble all provide a kitchen with beautiful aesthetics. They are natural stones that will provide your worktop with unique and exclusive features. The sealing process makes all of the stones long-lasting and durable. So it really comes down to what your personal preference is.